Welcome to A. Z. Apparel
AZ Apparel (PVT) Ltd, is one of the World's leading manufacturers of knitwear clothing with offices in London, Barcelona, Karachi and Faislabad. Our design teams are innovative, our merchandising and production teams deliver and our sales team is focused on exceeding customer expectations. We pride ourselves in providing a first class service through beautiful design, excellent quality and good value. We also recognize the importance of building strong customer relationships.
We manufacture a wide range of knitted and jersey garments from tops, bottoms and under garments, with capabilities in both basic & fashion for all ages and sexes.

OUR

Mission
To sustain our position among the fashion giants, understanding the ever-changing fashion world and meeting customer expectations.

OUR

Vision
We do not merely wish to stand at the top position among the renowned apparel manufacturers instead our vision is to be leader of the fashion world.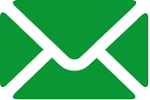 CEO

Message
To achieve this we use all of our resources, managing the challenges of the fashion world through fast order processing, producing quality garments.