Welcome to A. Z. Apparel
A.Z. Apparel (Pvt) Ltd is established in 2005. One of the world's best apparel manufacturers with apparel being its core business- has an annual Company turnover $40 million, vertically integrated organization from knitting to finished garments. We are one of the best companies in developing and manufacturing of knitted apparel, woven & denim production right from basic to highly fashioned garments thus responding to emerging trends in the industry, we translate conceptual ideas of customers into reality and shape them through our technical bent by our professional team. Sustainable Products are our main Slogan. We are Specialized in Organic, Recycled Cotton, Recycled Polyester & BCI Cotton which is requirements of worldwide now. We are one of the largest company in Pakistan who has ETP Plant based on activated sludge system & sustainable products. From last 2 years we are doing our 90% production with sustainable products & now target to manage 100% capacity with sustainable products this year 2021. We strongly believe in excellence, customer focus and competitieveness in all areas of business and serving our clients successfully from various locations and regions of the globe. We have product design/development, marketing & distribution network in Pakistan, design studio in Cotton Live SL (Spain). In house design & product development facilities and well established Research & Innovation Center, with a team of technical experts, have paved the way to serve AZ Apparel customer's needs well in time.

OUR

Mission
To sustain our position among the fashion giants, understanding the ever-changing fashion world and meeting customer expectations.

OUR

Vision
We do not merely wish to stand at the top position among the renowned apparel manufacturers instead our vision is to be leader of the fashion world.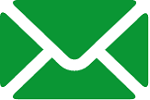 CEO

Message
To achieve this we use all of our resources, managing the challenges of the fashion world through fast order processing, producing quality garments.